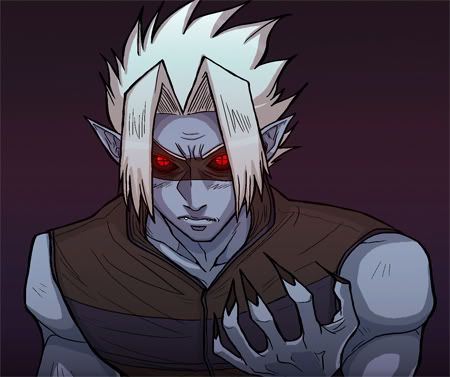 Another Davey Proton character, Rex Ripper.
I don't ever intend Davey to face this guy. Maybe they walk by each other in passing once, but that's the most they ever have contact with each other. No offense, Davey, but Rex would totally murderize you.
After Rex meets his end, Sneed takes his eye and destroys his body.