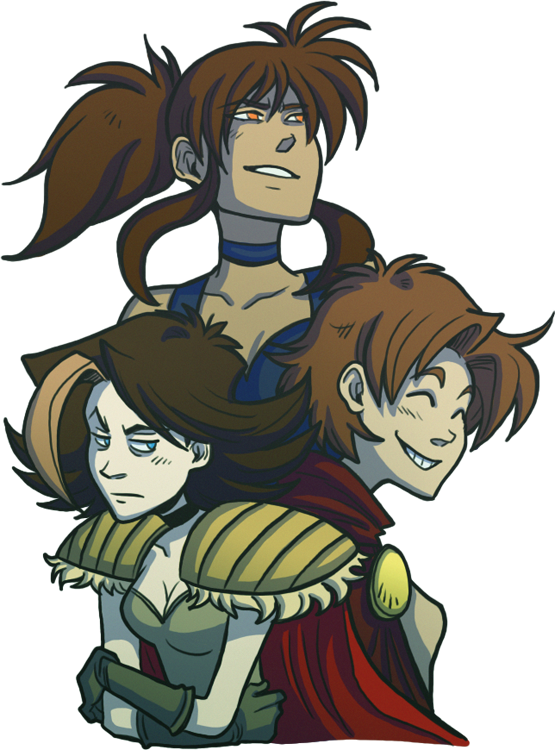 here's some stuff that i've been meaning to upload.
hope you like 'm. hohohohohoho

yesterday was my sister Kakara's birthday. so this was for her~
scribbly pencil drawing.
finished thang.
blue
this is the first Meme thing i am ever posting ever.
i am so proud.
this is my Dragon Age character.
i didn't know she'd look so much like another in-game character when i made her. :B
i did this for work.
i did this one for work too.
i'm working with Shayla on some things, and here's some of my drawings!
annnnnd. the end!