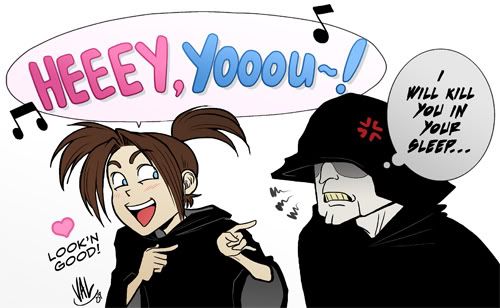 i think it's about time i revealed my true identity to you...
i'm actually
Darth Plagueis the Wise
. SURPRISE!
you know all that stuff they blabbed on about in Episode III?
well, it was ME all along! hohoho.
(nono. don't bother wasting your time looking it up on Wookiepedia. they don't know crap.)
i taught Palpatine everything he knows. i mean... they don't get much more sinister than me. and i'm pretty smart. and all that. and whatever.
apparently, i have the ability to keep those i love from dying. and i only love people who buy the comic book
Jesus Christ: In The Name of the Gun.
so you better get on that. and if you're really good, i might make you some Anakin-babies. maybe. i'll think about it. no promises.
oh yes. also. for those who haven't seen me in awhile: pigtails are now my new offical look. i think they suit me. :D